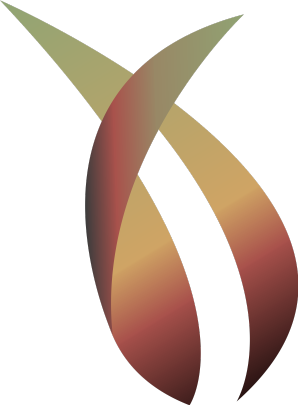 Rooibos Tea
Rooibos (ROY-BOSS) is our herbal tea as the plant is the "Red Bush" called Aspalathus linearis, not Camellia sinensis.  
Rooibos is typically known for its delicate aroma and sweet, nutty flavor. The liquor is a deep red-orange. This tea is fully oxidized by using rollers and crushers to expose more of the tea leaf and stem surface area to atmospheric oxygen. Low heat increases enzymatic activity whereas high heat stops activity by destroying the enzyme protein. Green Rooibos is less oxidized (fermented). Both are caffeine free.

The unique taste of our Rooibos is a result of many climate factors such as high elevation, wind, temperature, amount of sun and organic conditioning of the soil. Though the bulk of the plant is still imported from South Africa, more is being grown in Sri Lanka.

And never forget the expertise of the tea masters in the processing.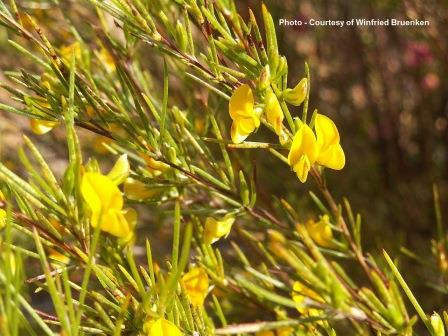 Rooibos Bush With Yellow Flowers
To better understand and enjoy our tea, let's focus our discussion on the following:
Rooibos Tea - History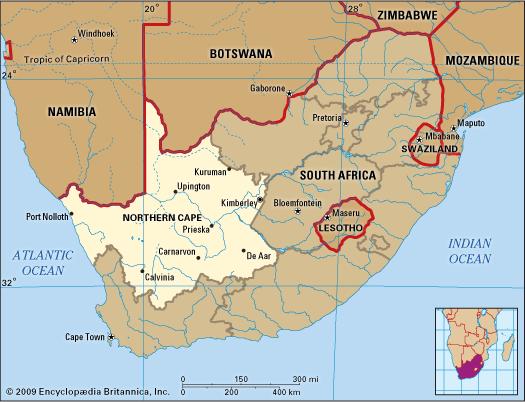 Rooibos Origin - Northern Province of South Africa
With archeological evidence, dating the South African Koishan tribes back 2,000 years, it is not known, but only assumed that they brewed the red bush, as the Chinese brewed the green bush Camellia sinensis.  
In the late 18th century, the Swedish botanist Carl Thunberg reported that South African "natives" drank red tea from a needle-leaf plant for health reasons.
As with green and black teas, the Dutch greatly commercialized the tea as a cheap alternative from both Chinese and Indian teas.
Around 1900, tea expert Benjamin Ginsberg perfected mass production, adapting the Chinese method of using barrels and wet sacks to promote and control oxidation. The technique is similar to the processing of yellow tea.  
Export of Rooibos began as well as expanded cultivation in South Africa.
Rooibos Health Benefits
European settlers noticed that the people of the Koishan tribes, indigenous peoples of North Province of South Africa, used the red tea for medicinal purposes, primarily to relieve cramping and diarrhea. Rooibos' sweet and nutty tasted made it easy to prescribe this medicine to the new comers.
In 1968, Dr. Annique Theron mixing rooibos into her baby's bottle, accidently discovered that the tea eliminated colic. Through her efforts, she coordinated the findings that the tea had beneficial effects with hundreds of mothers whose children suffered from colic, eczema, insomnia and hyperactivity. She published her non-scientific findings in her book, "Allergies: An Amazing Discovery". more benefits

Tea Home
› Rooibos Tea