Everything About Organic Tea
Wondering about organic tea – you have come to the proper place.  YourLooseTeas.com offers discerning customers our Embassy House Teas© proprietary award winning blends. 
The tea growing families have been in business for generations with great expertise in Ceylon organic tea farming, sustainable processing, and distributing tea internationally. All are very stable, local family owned, companies. 
Discerning customers at hotels, spas, cruise ships, tea houses and at home, consider our tea most pleasing and rank it consistently with the world's best.

Our organic loose tea has a better price per taste ratio, as whole tea leaves are harvested and not adulterated with tea fillers and dust.

We have third party authenticated traceability for genetics, plant growth, leaf processing to brewed beverage. Additionally, farmers and processors receive livable wages certified by third parties.

Customers can visit and tour the tea farms.

Our tea is grown, processed and shipped directly from the farms to the U.S. customers maintaining quality and freshness of teas. These teas do not travel through tea auctions in London. Hence, the loose tea reaches the drinking public much faster, weeks versus years, again maintaining quality and freshness of product.

Organic loose tea is considered a super food by many health professionals:
By itself as an antioxidant with free radical reduction
With herbs and minerals as a prophylactic by hindering cancerous cell reproduction
As concentrates for pharmaceutical and spice production.
For Wholesalers:
Customized production and packaging
Multiple price points depending upon tea variety, quality, grade and blend
When thinking about organic tea it is important to remember, based in Florida, members of YourLooseTeas.com can and have assisted customers throughout North America within one day's travel. Experienced with import regulations you can be certain the supply of tea will be stable. Having a local contact who understands and is part of the Ceylon organic tea industry and culture, assures you that you are dealing with people who can deliver on their promises.
Ask About Organic Tea 3rd Party Certification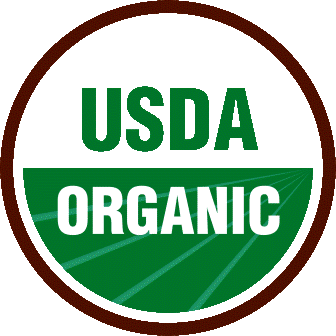 USDA Organic Seal
Certification Number: 803597
The National Organic Program (NOP), under the authority of the USDA and working with industry and farmers, has developed methods that best protect the nutrition of food, protect the health of workers, protect the health of the environment, and protect the economic well-being of all interested parties. Detailed standards and listing of all approved third party agencies are available through the NOP website.
Control Union (CU) is an NOP approved third party certification company. CU is a global network of inspection operations and dedicated laboratories. Their specialty is independent worldwide cargo surveying and superintendence. They have grassroots knowledge of this industry in Sri Lanka. 
Additional information about CU can be found at the NOP web page listing all approved 3rd party inspection agencies around the world.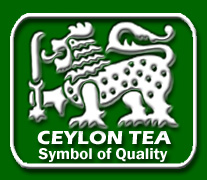 Sri Lanka - Authentic Lion Quality Seal
Certification Number: TC/E/ER/1194/679
To use the Lion Logo, tea must be 100% grown, processed and packaged in Ceylon.   The Sri Lanka Tea Board performs these regular inspections.
When thinking about organic loose tea – think YourLooseTeas.com

Tea Home
› About Organic Tea