Your Loose Teas - Sri Lanka Tea
Organically Grown, Farm Direct 

(Non-GMO)
At Your Loose Teas, our sincere hope is to be your authority on organic loose tea, especially from small farmers in Sri Lanka (Ceylon).  Our goal is to provide you with great tasting, certified, blends using generation old recipes and show the true costs of growing it.

Lovers of organic loose tea, grown in the high regions of Sri Lanka, discern that the delicate taste, aroma and color, provide the perfect ending to a hectic day. An unnoticed benefit, organic loose tea provides a broad range of wellness benefits due to its high levels of preventative disease antioxidants (polyphenols). Use it as a base for marinades, an ingredient in flavorful rubs, brazing liquids and as a tonic.

Your Loose Teas will introduce you to several organic loose teas, starting with our exclusive Embassy House Tea© Blends from Sri Lanka. We offer suggestions for delicious, healthful food preparation. You will have peace of mind as the tea and tea ingredients are grown and processed sustainably, using organic methods. Independent third parties document traceability from soil to tea-cup. Independently certified as "fair trade", you can be sure that the farmers and processors earn a good wage.
Why Purchase From Your Loose Teas?
Buy Farm Direct, One-Of-A-Kind, Organic Loose Sri Lanka Tea - 
Controlling Seed-To-Cup, Tea Masters Create the "Most Pleasing, Tastes and Aromas" 

Stay Healthy - 
Purity, Third-Party Certified Organic, Third Party Chemically Tested for Toxins

Start With Ethics - 
Fair Trade Teas, Third Party Verification Of Wages

Be Private And Protected - 
Information Never Shared, No Advertising, Major Credit Card Companies Approved Shopping Cart

Have No Risk  - 
Buy Loose Tea Online, With 100% Refund, If Not Satisfied
The choice is yours; the pleasure to serve you is ours.

---
WE VALUE YOUR TIME, SCROLL DOWN TO LEARN MORE
OR
STOP AND BUY ORGANIC LOOSE TEA ONLINE.
---
Surrounded By Generations Tea Culture,

Your Loose Teas
Can Assist You With:
Using teas as seasonings
Pairing teas with meals
Proper use of cleansing teas
Selecting teaware accessories
Researching scientific data about tea and nutrition
Brainstorming corporate gift ideas
Planning that special tea party menu
Teas historically have been used as social, medicinal and dietary beverages throughout the world with origins in China, perhaps three millennia ago. 
Teas have the reputation-enhancing flavor to tea service through a unique blending and spiced flavoring.
More recently, the western tea connoisseur has taken to introducing organic loose leaf tea to the culinary arsenal. Preparations for roasts, stews, soups and even desserts have been enhanced and benefited both in healthfulness and taste.
If you're cold, Tea will warm you.
If you're too heated, it will cool you.
If you're depressed, it will cheer you.
If you're excited, it will calm you.
William Gladstone (1865)

We at Your Loose Teas, believe that you have to embrace the notion of adventure in food when combining ingredients that seem unrelated. However, adding organic green loose tea to a barbecue rub offers the opportunity to bring a new found flavor to the table. A bonus lies in the knowledge that health improving antioxidants have also joined the party, our bodies being the eventual beneficiary. 

Of the various culinary styles expressed today, each has its flavors and traditions. Never before has the individual family table had access to such a diversity of foods, spices, and herbs gathered from around the world. Farmer's markets, local grocers, regional and national retailers, taken as a group, provide a full spectrum of ingredients. The advent and utilization of organic loose teas as a flavoring agent and healthful ingredient adds yet another level of flavor to the modern diet.

Authentic organic loose tea imparts a sense of calm and healthfulness to main dishes, such as roasts and stews. As you review the recipes of various cuisines, organic teas are more and more utilized in flavoring and dressing of meats, fish, sauces, and chowders. Food preparation once accepted as native to a particular area can now be sourced and tested against your traditional approach. The beneficiary of this broad knowledge of culinary technique is the cook, with more tools and more knowledge; the result is more flavors tailored to provide an adventure in dining. 
Your Loose Teas offers these organic loose teas through our Embassy House Tea
©

 Blends :

Green
Earl Grey
Lemongrass with Ginger
Rooibos
Chai
Black with Ginger
You can begin to savor the broad range of flavorful, energizing, healthful teas available through our teas.  Pure Ceylon organic loose leaf tea provides a consistent level of quality and flavor respected all over the world as the standard by which all are measured. With this initial sample, you can begin to explore the full range of pure Ceylon teas. Your Loose Teas believes that you should make tea your way; you may even enjoy the prospect of blending them to create a truly unique personal taste. The keynote here is that our organic loose teas are meant to be enjoyed in the broadest sense of the word. From even a most personal level, you can be as conservative or adventuresome as you care to be. The decision is entirely up to you knowing full well that the pure Ceylon organic loose leaf tea Your Loose Teas is of the highest quality and sustainably grown.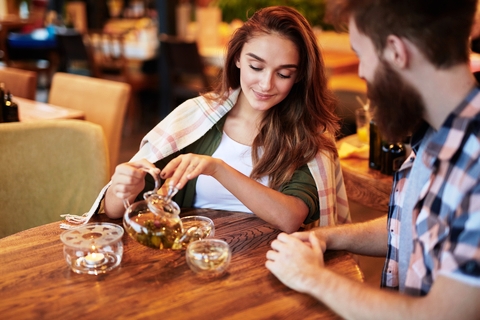 Starting a New Friendship
Whether brewing a pot of Earl Grey's for a quiet morning moment or laying out teas for a range of pastries or providing various flavors and taste experiences, taking a moment to savor the essence of each tea flavor will be most rewarding. Matching the flavors of the baked ingredients to the essential and intrinsic liquors of the various teas can be an education in itself. One ingredient feeding off another until the fullness of the moment is realized. This is the promise of the Your Loose Teas experience; to savor the essence of a organic loose tea, grown in the most pristine and beneficial natural environment known for tea cultivation. To have that moment in the comfort of your world, be it bedside, by a warming fireside or in the company of friends and family over a table of heartwarming foods. You select the time and place; we will provide the experience of a great cup of tea.

Enjoying A Long Friendship
Finding new ways to add layers of flavor to new dishes, as well as tried and true offerings, is well within the reach of each and every one of us. The willingness to try, to experiment, to be inventive and creative in our culinary pursuit is more and more the byword of the day. Finding joy in the foods we prepare for our family and friends is at the heart of the warmth we express in sharing our table. In doing so, we are saying welcome, join us in this experience, share a family moment, be one of us for a while.
In doing so, we may discover common ground or differences but the experience will linger in our memory. It may inform us about ourselves as well as about others. 
And, after all, is said and done, after the goodbyes are said, the dishes washed and set aside, the children ushered off to bed, one last review of the day remains.  A cup of tea in hand, relaxing in the center of a family's world, what will we say that day?
"Well done. Well done."
Your Loose Teas